I am very glad that I turned out to be a part of Jakarta Fashion Week 2012, even for a few shows but I really enjoyed it. Jakarta Fashion Week was held from 12 – 18 November at Pacific Place. The goal of this event is to establish the city of Jakarta as a global fashion hub.
From the many shows, actually the most I've been waiting for is the closing JFW 2012 by Dewi Fashion Knight "Celebrating Woman."

Auguste Soesastro, comes with a collection featuring the best material from nature-pineapple fibers for coloring all his work. Clear lines and simple design that reflected the dress with pleated detail construction and lines.

Sally Koeswanto, the collection is inspired by the passion of Asia include gold color dresses with sequins sparkle and luxurious draping.
Sebastian Gunawan,
tenun garut with playful patterns and bright colors blend successfully transformed into a very modern motif.
Sapto Djokokartiko, inspired collection of traditional stories "Calon Arang", this collection certainly succeeded in making the audience breathless.

Tex Saviero, did not take long to amaze the audience, "The Revelation Collection" immediately got the standing ovation! This is very hearthbreaking-amazing-fabulous and extremely cool collection.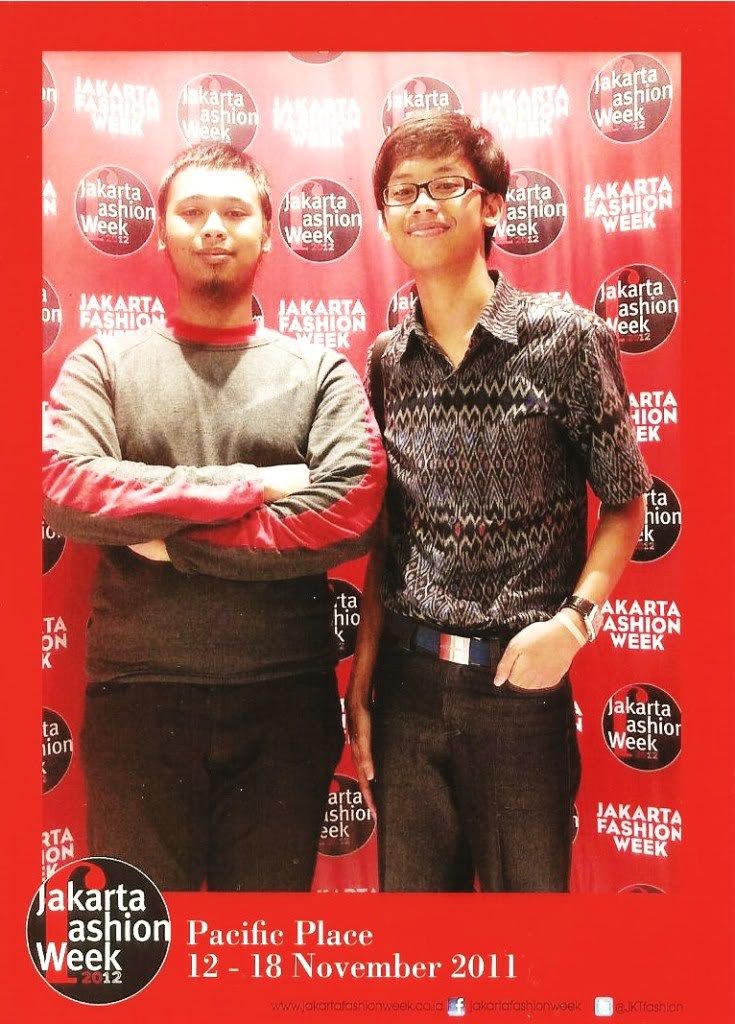 Me with my bestfriend, Baskoro.
Can't wait to see Jakarta Fashion Week next year.
(photos: jakartafashionweek.co.id)