For the Fall Winter 2012, Louis Vuitton presents a stunning show.
After an elaborate train "arrived at the station," the models departed one by one and,
with their bell boys carrying their luxury bags, walked the runway to their next destination.
Take a deep breathe, that Louis Vuitton train reportedly cost $ 8 million.
According to the model Kel Markey, she said:
"I heard the train cost $ 8 million. And it was so beautiful inside.
You think they'd do a bare-bones models since only us would see it,
but it was really nice upholstery and luggage racks and all this beautiful wood paneling.
I guess when Marc does things, he does them perfectly. "
Whatever that cost, must be super expensive.
By the way, may I back to my hometown with this train, please ?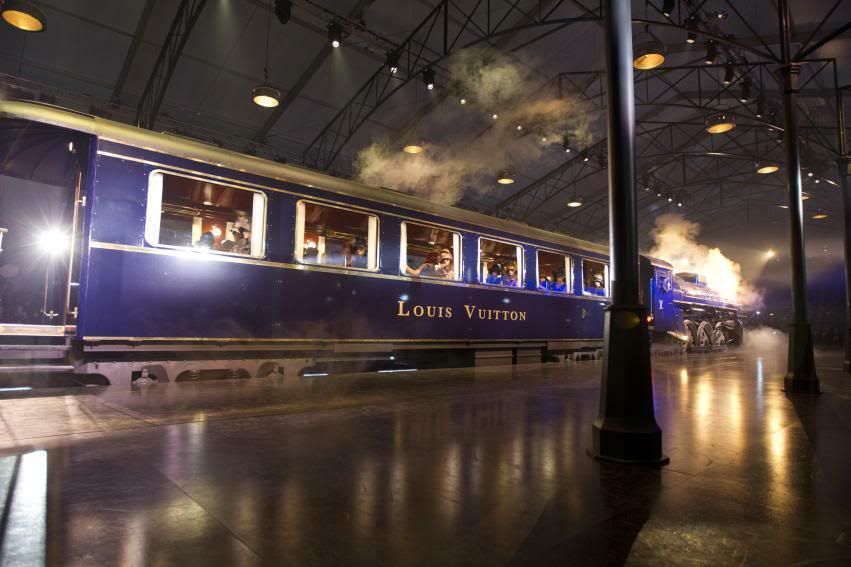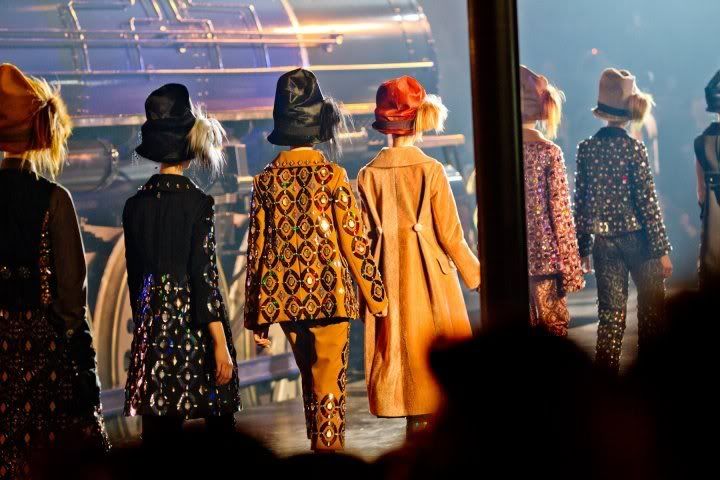 Photos: Vogue