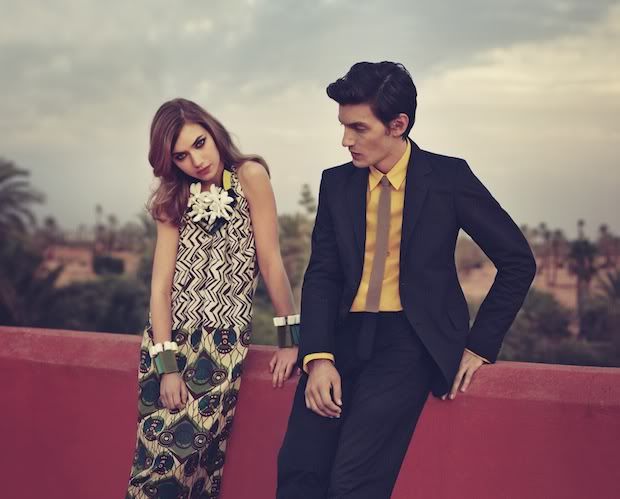 Marni's collection for H&M have created it's own trends for print, cut and silhouette that are always playful and elegant.
For men, the colors and fabrics are softened for a relaxed take on menswear staples that is truly Marni.
The silhouette is a modern and relaxed take on masculine classics,
with all-over prints in strong colors looking so darn cool, dreamy, exotic,
and rich with want-now patterns and prints.
The pieces actually look and feel like real Marni.
I love the original prints and inventive spirit.