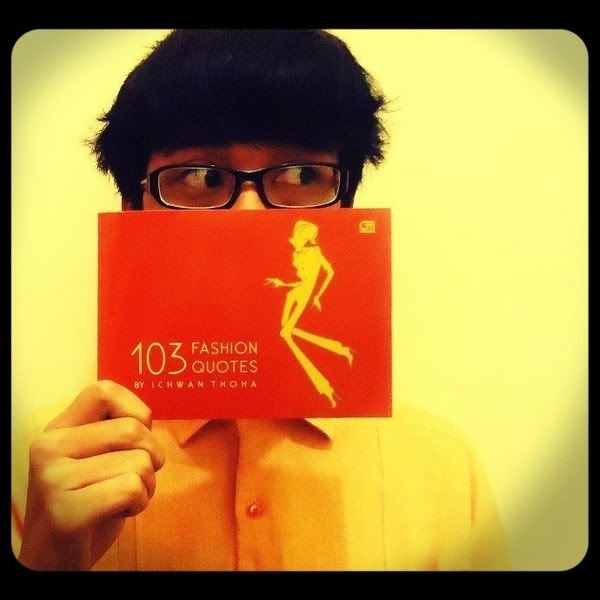 Ichwan Toha, talented Indonesian designer, recently released a book "103 Fashion Quotes."
It's contains about fashion quotes from the Indonesian public figure.
"Beranilah tampil beda. Hidup terlalu singkat untuk memikirkan gunjingan orang lain."
"Don't be a slave. Be a queen of fashion."
"Selera fashion tidak bisa diajarkan. It's a gift."