This holiday I did something different. Yups, it's backpacking.
With the crude preparation, I wanna visit many places in Yogjakarta. I was very delighted.
First day, here we go ...

A cone-shaped-museum in the middle of a very large pool and there are duck-boat for rent.
At Trans Jogja bus stop.
We are going to House of Raminten, a very unique restaurant with strong Javanese culture.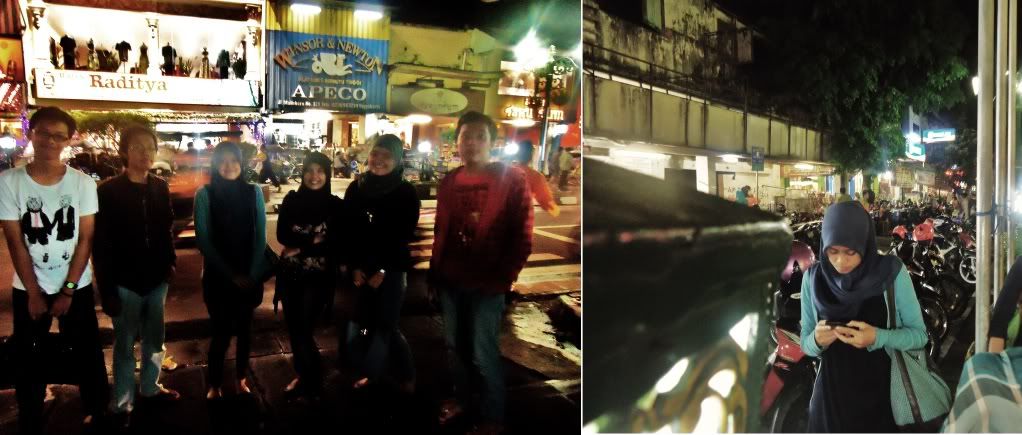 My favorite, Malioboro, place that never be quiet.

Alun-alun Kidul.
It was Saturday night and very crowded.
We rented a bicycle (for 7 persons) with atracttive lights.
A place full of fun fun fun and joy joy joy.