Carolina Herrera was personally chosen by Stephanie Meyer, author of the Twilight series, to design Bella's special gown. The dress valued at $3500 was made using crepe satin and French Chantilly lace, features 152 buttons on the back and 17 on each sleeve. The handmade creation which was custom fit for Kristen Stewart, took Ms herrera and four seamstresses six months to complete.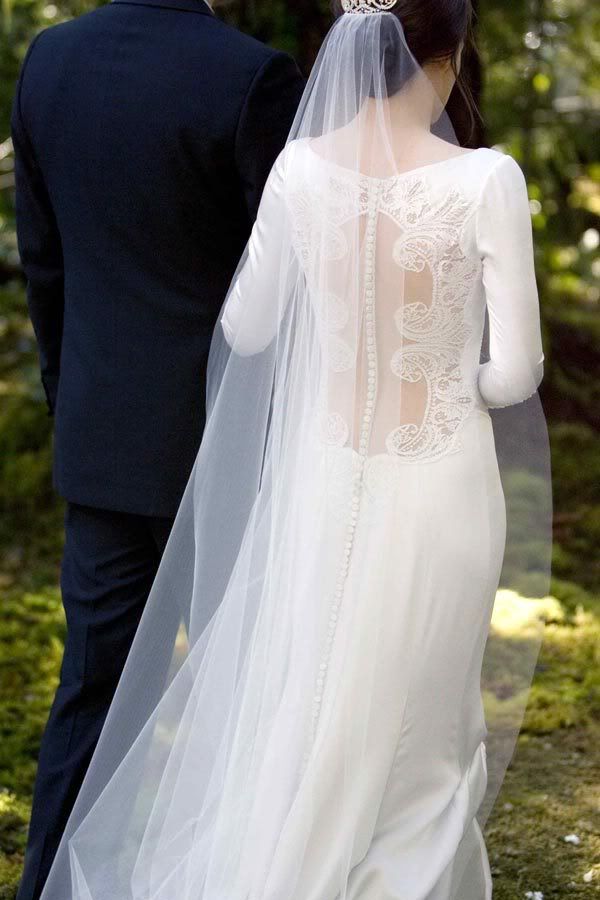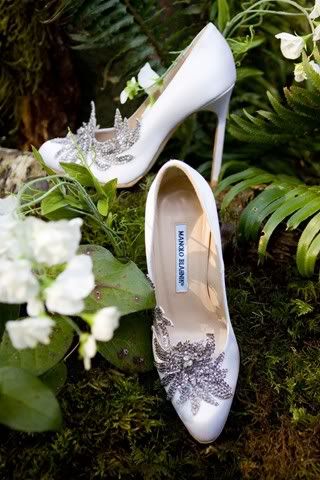 Bella's Manolo Blahnik shoes were embellished with jewels.
What do you think of Bella's gown? I personally love it.